Gina Veloni has a PhD in Infant and Early Childhood development with a specialty in disabilities and mental health. She also was trained as an infant mental health specialist when she earned her Master of Nursing from the University of Washington in her Post Masters Certificate of Infant Mental Health from the Barnard Center of Infant Mental Health.
She worked in the maternal child field for 20 years, originally trained as a registered nurse, working as a Public Health Nurse and then as Program Manager for an evidenced based home visiting program Nurse-Family Partnership serving first times moms in their home. She has worked as a preceptor and clinical instructor for University of Washington School of nursing most recently working as a preceptor for the Doctorate of Psychiatric Nurse Practitioner students in the Perinatal Mental Health Track.
She is Adjunct Faculty at Fielding Graduate University in courses such as Reflective Supervision/Practice I-II- & III. She will be co-facilitating a new Reflective Supervision/Practice Concentration Certificate beginning September 2017 at Fielding. Her research at Fielding was on the Effects of Online Reflective Supervision/Practice in 2 community of practice groups. She leads IMH and Reflective supervision consultation groups and training's for multidisciplinary providers, educators, administrators, managers, supervisors, childcare providers and others.
She is helping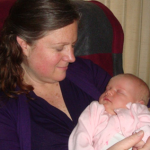 agencies and their systems in integrating Reflective supervision/practice and infant mental health principles into their work setting, building resiliency, relationships and improving outcomes. Research has proven RS/RP decrease stress, decreases burnout and increases job satisfaction. Staff have increased collaboration, learning, problems solving strategies, efficiencies and felt support. She has experienced the benefits and impact of quality RP and is motivated to help create Fidelity standards and policies around its implementation and improved outcomes for individuals and communities. She is passionate about supporting all disciplines of the workforce such as providers, educators, community health workers, childcare providers and programs. RP approaches can improve moral and efficiencies across the public/private sector. Relationships matter and way of relating and being supported in Reflective practice can make a difference in our everyday work and lives. Translating this RP approach in all work settings can decrease stress and increase collaborations and improved relationships, supporting staff, programs, families, children while improving holistic outcomes.
Gina is the mother of a 5 year old daughter and loves to "promote parent child experiences, one interaction at a time."
She is excited to share her experience in Reflective Supervision to help others think about how to integrate Reflective Supervision in their programs and services with families and children.
Please contact Gina if you would like to hear more.